WELCOME TO EBERT SILVA HOLIDAYS
Ebert Silva Holidays warmly welcomes you with the traditional greeting 'Ayubowan'! (May you live long). A reputed pioneering brand in Sri Lanka's travel and tourism industry, our roots go as far back as 1925. The outstanding contributions by our founders to Sri Lanka's travel and tourism arena for nearly a century are renowned and have been recognized by numerous prestigious awards and accolades.
We take deep pride in our legendary and unmatched history, extensive experience, innovative concepts, professionalism and excellence in service.
We are indeed privileged to be 'Your Trusted Travel Partner' and assure you the most memorable, safe and reliable experience in discovering Sri Lanka, one of the most fascinating and mesmerizing islands in the world.
Enjoy an exciting Open Deck city sightseeing experience in Sri Lanka's premier city. A venture in collaboration with Sri Lanka Tourism, you will be charmed by the city's colonial heritage and fascinated by its promise for the future.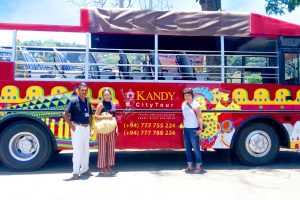 Be a part of a memorable Open Deck city sightseeing tour in the medieval hill capital and World Heritage City of Kandy. Have an insight into the culture, traditions and lifestyle and relish on the splendid sceneries and picturesque views.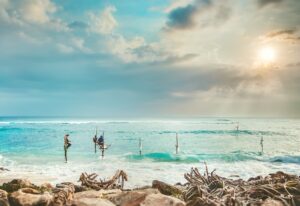 Relish the serendipitous discovery of a refreshingly local and native Sri Lanka. The roads less travelled, can lead to wondrous revelations and we invite you to explore a true Sri Lankan heritage in safety and comfort, with us.
It is a remarkable story of outstanding Sri Lankan entrepreneurship, going back to almost a century, which envisioned, nurtured and established the much respected and admired brand 'Ebert Silva' in the realm of travel, transport and tourism in Sri Lanka. Today, 'Ebert Silva' is a national brand synonymous with quality and service excellence. Ebert Silva Holidays is a leader and trailblazer that positively contributes towards steering the industry to new heights.
Aditya Birla Chemicals (Thailand) Ltd
Regional Manager
"I would like to thank the Ebert Silva Holidays Team for giving an excellent service during our stay in Sri Lanka. We truly enjoyed the hospitality provided by Ebert Silva Holidays."
Denise Magson – United Kingdom
Excellent open top bus tour a great way to see Colombo
Today we took the city bus tour around Colombo. Having only a couple of days to explore the city this seemed like a good value way to get a good idea of what the city has to offer and we were not disappointed. We often take these tours and this one was the best we have done. Our guide was both personable and knowledgeable and did a great job of bringing the city alive. We took the afternoon tour which was lovely because the sun was down at the end of the tour so we had a glimpse of the city at night. I can't recommend this tour enough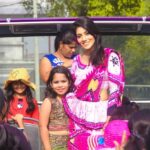 Lakmali Maladugala – Sri Lanka
I fondly remember my daughter's favorite birthday celebration on an open deck bus .  It made for a more enjoyable experience for her little friends as well as the adults.  I appreciate your company's commitment to passenger comfort and safety.  I also highly appreciate the experience and professionalism of your company drivers and the friendliness of other crew.