Sri Lanka, the tropical island in the Indian Ocean is endowed with extensive stretches of beautiful golden beaches of approximately 1600 Kilometers. and are fringed with coconut palms and shallow waters making it an ideal destination for a beach holiday. Added to the mesmerizing experiences of the sea are also interesting activities such as yachting, windsurfing, water skiing, kayaking and scuba diving. A large number of architecturally designed accommodations set in breathtaking surroundings add color to the coastal belt enabling you to have the best and most memorable beach holiday of a lifetime. Let us design that wonderful holiday for you with golden sands, the sleepy blue ocean and unforgettable colorful memories.
Renowned golden beaches best known are those in Bentota, Galle, Unawatuna, Mirissa, Trincomalee, Passikudah and Arugam Bay. with also the beaches of Negombo, Mount Lavinia,and Kalpitiya.These beautiful golden sands have attracted visitors from all over the world for decades to enjoy the sand, sunbathing, swimming, diving and exciting water sports. With beautiful luxury hotels, tasteful luxury boutique hotels to homely guesthouses ready to welcome holidaymakers with restaurants, bars and many fun activities customized tailor-made tours, budget-friendly to top-notch holidays can be most memorable experiences beside the golden beaches, emerald waters and the Indian Ocean.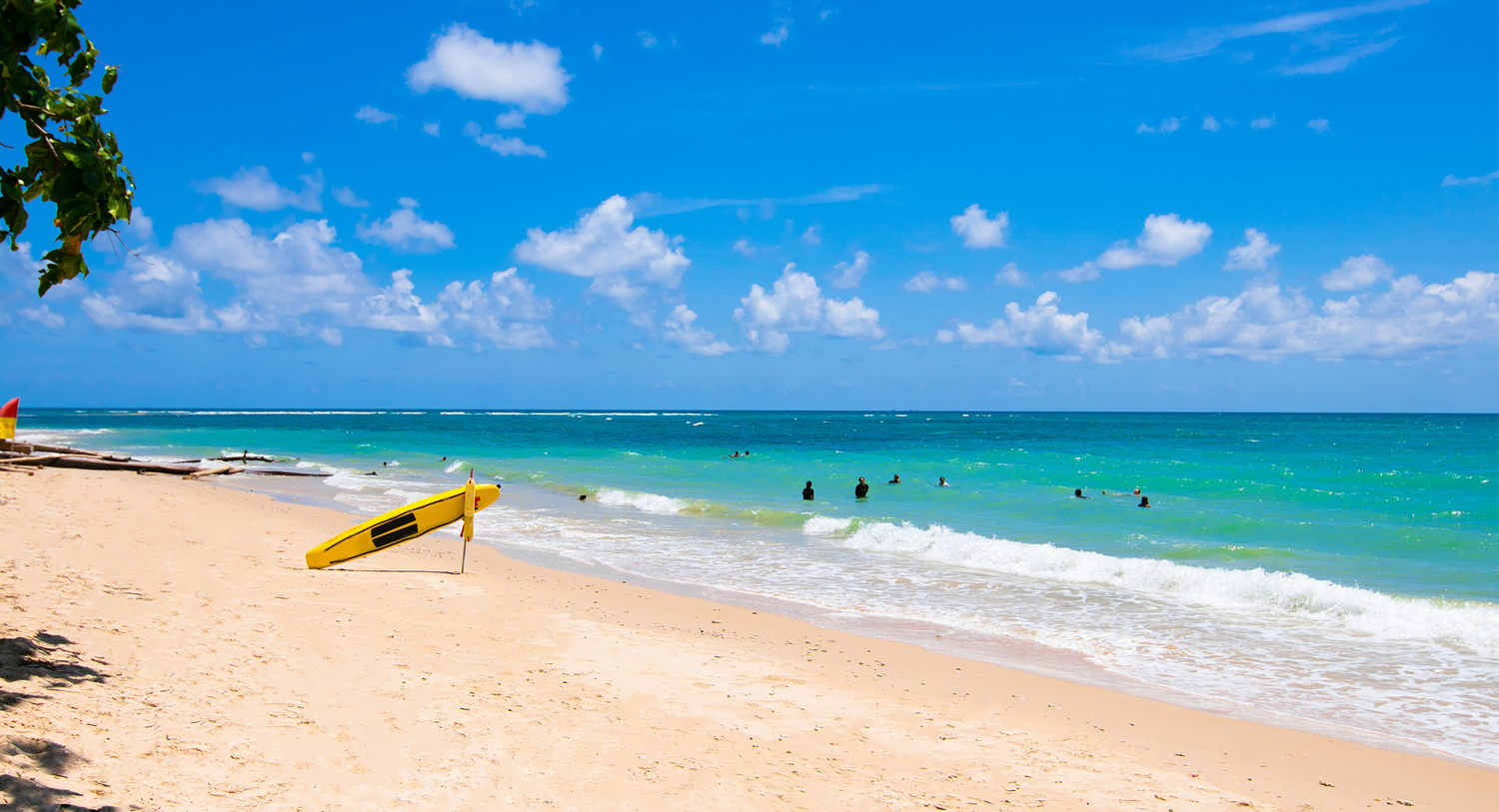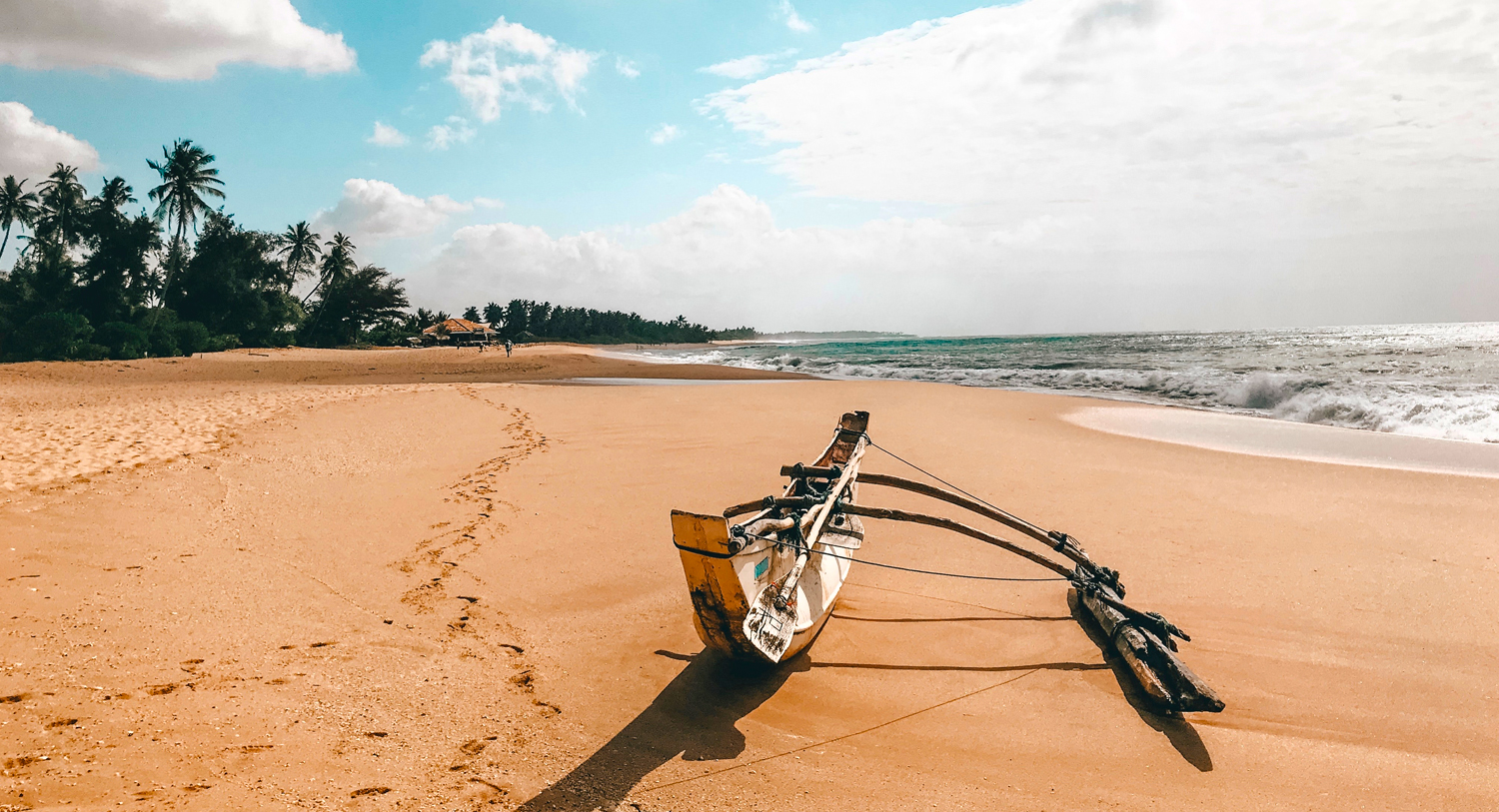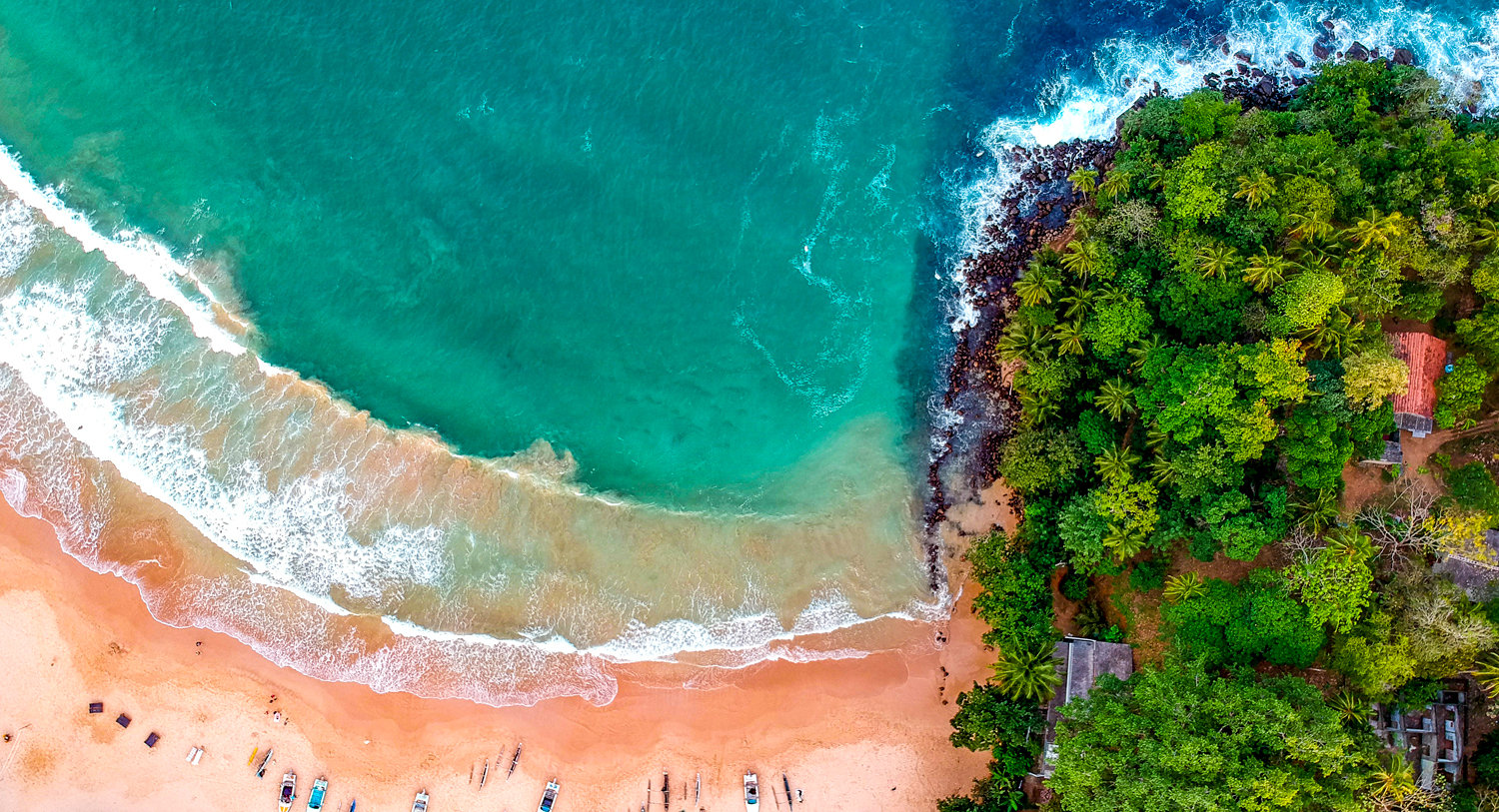 Negombo
Located at the opening of the Negombo lagoon this interesting and charming city is set amidst lush coconut palms and long stretches of beaches which are surrounded by a colorful and active fishing community. With many hotels in the proximity ready to welcome you there are also various exciting activities that will keep you captivated to the area such as wind surfing, diving, and swimming. Located only 6 kilometers away from the international airport Negombo, is a predominantly Christian fishing town with many historic churches and interesting small boutiques that beckon the visitors for  interesting shopping experiences.
Kalpitiya
Kalpitiya one of the best beaches on the island is located in Puttalam, in the North Western Province. Consisting of 14 beautiful islands, Kalpitiya is still new to the tourism industry. Pure and golden beaches and stunning and amazing sunsets lying uniquely between the lagoon and the sea await to treat you at this destination. It is popular for whale and dolphin watching and for sports activities such as kite surfing, stand up paddling, horse riding, diving, skateboarding and surfing. November to April, you will see the calm seas and the weather. February to March is the best time for whale and dolphin watching.
Bentota
Bentota, 62 kilometers from Colombo is a foremost hub for water sports in Sri Lanka. Speed boat and jet ski riding, wind surfing, boogie boarding, water skiing, kite surfing, to a ride on a banana boat are just a few experiences you can enjoy at this exciting destination. Many star class hotels and accommodations to suit all budgets are located along its long and wide golden beaches and the best time to visit Bentota is from October to April. The famous Sri Lankan Architect Geoffrey Bawa's landscaped gardens of 'Lunuganga' and 'Brief' are not to miss experiences while in Bentota.
Hikkaduwa
Hikkaduwa in the Southern Province is your dream seaside destination with perfect beaches and inviting turquoise blue waters. One of the best surfing spots in Sri Lanka with the best waves to surf is being found here from November to March. Scuba diving and diving in clear waters are a popular activity in which many species of fish and large turtles are found. There are more than four different shipwrecks for diving enthusiasts to explore in these waters. The impressive coral reef lies just offshore and is populated with exotic fish and sea turtles which can be admired on glass bottom boats available for visitors.
Unawatuna
A delightful fishing village in southern Sri Lanka, it is famous for its palm – lined beach, coral reefs, shipwrecks, and a great variety of fish and turtles. At the beach you will be welcomed by the catamarans ready to take you out to the sea for deep water fishing. Turtles still wade onto the beaches to lay their nests and eggs. Unawatuna is rich in its biodiversity with over sixty species of endemic birds been sighted. With numerous luxury resorts offering world class service to budget accommodation, this destination offers the beach holiday of a lifetime.
Mirissa
The largest fishing port on the south coast of Sri Lanka, it is also the world's #1 spot to see the Blue Whale, the largest mammal on earth. There are plenty of boats that will take you out into the ocean on an early morning expedition to get that most awe-inspiring moment of sighting a gentle giant of the ocean or to get a glimpse of playful dolphins. The best time to visit is from November to April when the beaches are at their best with fine weather and calm seas. Many luxury hotels and resorts await to pamper you in Mirissa.
Tangalle
The four mile wide beach in Tangalle is a paradise for divers and swimmers and is most picturesquely located with rocky outcrops. It is an important fishing port located on one of the largest bays in Sri Lanka and protected from the ocean by an enclosing reef. Its spectacular beaches spread to the south and north of the town. To the north are Medaketiya, Medilla and Moralolliya beaches; whilst Pallikaduwa and Goyambokka beaches are to the south. Goyambokka with its wide sand beach is among the favorite beaches in Tangalle. Luxury hotels and stylish restaurants make it a perfect destination.
Trincomlaee & Nilaveli
Undoubtedly the best beach in the east of Sri Lanka, situated approximately 16 kilometers north of Trincomalee. Lush coconut palms and a flourishing lagoon adds more beauty to this popular destination where wide idyllic beaches with white sands and gentle and restful waves offer the ultimate haven to those who wish to enjoy quiet bliss and tranquility. The destination also presents wonderful surroundings for surfing, scuba diving, fishing and whale watching. The famous Pigeon Island, surrounded by crystal clear water is in close proximity and snorkeling in to the clear depths of the reef is an experience not to be missed.
Arugam Bay
Arugam Bay is on the list of the top ten surf points in the world and if you are a surfer it is the ideal dream destination where rough and wild waves await you for a challenge. The best time of the year to visit is between May and November. The very first international surfing competition was held by ISA (International Surfing Association) in the summer of 2004. The surfing season in Arugambay is from beginning of April till October. The beautiful forest hermitage of Kudumbigala, whose hundreds of caves were occupied by Buddhist monks as far back as the first century BC. is only a 45 minutes' drive from Arugam Bay.
Pasikudah
Pasikudah and neighboring Kalkudah are two massive, pure stretches of beautiful beaches on Sri Lanka's less visited east coast. It consists of a crescent shaped bay of white sand which is surrounded by delightful shallow, aquamarine blue water renowned to be among Sri Lanka's best beaches. It is also the perfect place for water sports such as windsurfing and water-skiing as its offshore reef helps to shelter the sandy beach. Boat rides, fishing and snorkeling are some of the other activities you can experience. Attractions such as the Lovers Leap, the Koneswaram Temple, and Fort Frederick are among the attractions that can be easily visited from Pasekudah.