Launched with the guidance, direction and support of Ebert Silva, Ebert Silva Holidays is built on the steady and firm foundations of extensive experience and expertise of nearly a century. With the strong commitment to excellence, Ebert Silva encouraged and guided his daughter Rajini de Silva Mendis, a Chartered Architect by profession, to actively enter the family business by incorporating the company. Today, Rajini de Silva Mendis, Chairperson, Ebert Silva Holidays, is committed and dedicated to carry on the legacy of 'Ebert Silva' to the future, whilst making lasting contributions towards Sri Lanka's travel and tourism industry.
The trailblazer venture of the first ever open deck city sightseeing service in Sri Lanka the 'Colombo City Tour' was introduced by the company in collaboration with Sri Lanka Tourism to showcase the premier city, Colombo, to the world. The winner of the prestigious 'Tourism Award', the Colombo City Tour gives the traveller an unmatched professional insight into the city's history, heritage and architecture and lesser known aspects and impressions. With the tag line 'Your Trusted Travel Partner'. Ebert Silva Holidays is a trailblazer company passionate and excited about presenting innovative and niche experiences to all those who visit the shores of this beautiful island. We have earned a distinct and added advantage with our team of dedicated professionals who join hands to present unique experiences with personalized service to Sri Lankans as well as foreign tourists from around the world.
I am indeed honored and privileged to have been guided by my father and been given the opportunity to continue this distinct legacy to the future. My father has always been my inspiration and motivation, just as my grandfather was to him. I am proud to carry forward a dream of two exceptional entrepreneurs and visionaries and will hold that responsibility very dearly with absolute commitment. As an established and admired brand in the corporate arena our endeavors will always be fuelled by the pioneering spirit, the innovativeness, tenacity and commitment to excellence. We will be driven by the core values of integrity, ethical conduct, humility, passion, resilience and responsibility. All these ideals have been instilled in us by our founders and it forms an integral part of an esteemed Sri Lankan brand that has withstood the test of time. Our success also belongs to our team of dynamic and committed professionals as well as our skilled workforce who with their vast experience in the industry are dedicated and passionate about ensuring distinction and excellence in the services we provide.
We strongly believe of the vast vistas of opportunities that lie ahead of us, at this momentous juncture, as we stand on the verge of completing a century in the realms of travel, transport and tourism in Sri Lanka. It is with much pride that we take this opportune occasion to introduce our new identity. Our new identity conveys the zeal, progressive thinking, innovation and readiness with which we will brave and challenge the next decades. It will also signify the dreams and aspirations of the communities we serve, the people we intend to inspire and uplift and our pledge for sustainability in all our endeavors.
If you have been inspired by our story and convinced by our integrity and commitment to serve you with excellence, let us showcase Sri Lanka to you at its best. With our unmatched extensive years of experience and expertise we assure you of the most memorable experiences and most cherished memories of Sri Lanka, as Your Trusted Travel Partner.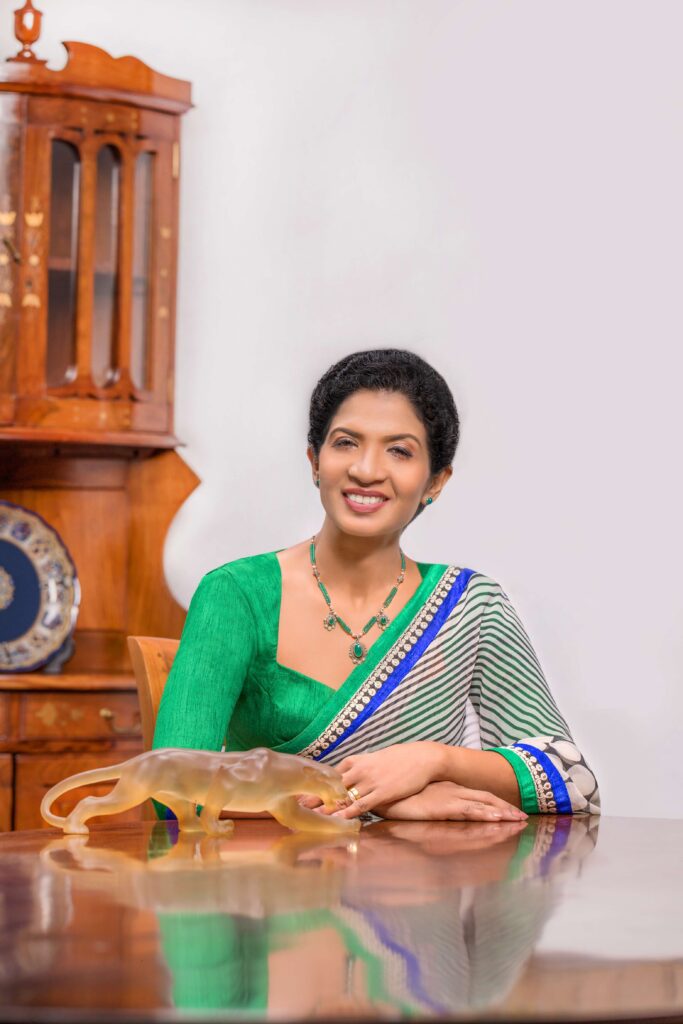 Vision
To achieve exceptional service excellence in all our activities and be the most trusted, innovative, authentic and responsible experience and service provider in Sri Lanka.
Our Values
INTEGRITY is part of what we are. We build relationships and partnerships with our patrons and stakeholders with utmost integrity.
ETHICAL CONDUCT We strongly commit ourselves in ethical conduct in all our endeavors.
HUMILITY We demonstrate humility by being open minded and having respect for others.
PASSION We are passionate about what we do. Enthusiasm and devotion are an integral part of all our endeavors.
RESILIENCE Always resilient throughout our history, we have defied and braved challenges with spirit and determination.
Mission
To carry on the legacy of our founders built on nearly a century of trust and experience, with commitment, passion, resilience and reliability. To provide our clients the highest satisfaction and fulfillment in our services which are based on the deep principles of responsibility towards uplifting and elevating our society, sustainability and protection of environment and the positive and lasting contribution towards the progress of our motherland.